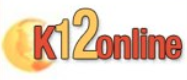 The K12 Online Conference has kicked off for the past 6 years it has been one of the best sources for self-directed PD an educator can find. There are so many great videos, great conversations, and great learning that happens around this online conference brought to you by dedicated educators giving it all away for free.
Here is all the information you need to get started. 
Today was the first "regular" day of the 2012 K-12 Online Conference! Four new presentations were published to
our website, and we'll keep publishing four presentations at 8 am Eastern time each day for the next 2 weeks!
Please check our 2012 schedule each day for links to all of this year's presentations published to date:
https://k12onlineconference.org/?page_id=1091
Our conference is an all-volunteer effort and we don't have any sponsors or vendors. We rely entirely on word
of mouth to share our conference, so please forward this email to other educators you know! Also share our
2012 conference flyer. (Print it and share it at school!)
https://k12onlineconference.org/docs/2012/k12online12-flyer.pdf
Remember you can also download all video as well as audio versions of our conference presentations directly
to your iPhone, iPad or iPod Touch via our iTunesU channel, as they are published each day:
https://k12onlineconference.org/?p=646
This Wed., Oct. 24 at 9:00pm Eastern Time, the Teachers Teaching Teachers (TTT) podcast will feature a live
discussion about the K12 Online Conference in general and the Visioning New Curriculum keynote that went
live today. We hope you can join us for this event.  In addition, Peer 2 Peer University (P2PU) has an
asynchronous discussion group to talk about all the K12 Online Conference videos, and we'd love to see you
there as well! Links to join are available on:
https://k12onlineconference.org/?p=1161
Stay updated on our conference by following us on Twitter and like us on Facebook:
https://twitter.com/k12online
https://www.facebook.com/k12online
If you tweet about the conference please use the Twitter hashtag #k12online12.
Thanks for participating and sharing the K-12 Online Conference! This year will be another GREAT
opportunity to learn, collaborate and be inspired with other educators around the world thanks to our
fantastic, volunteer presenters.