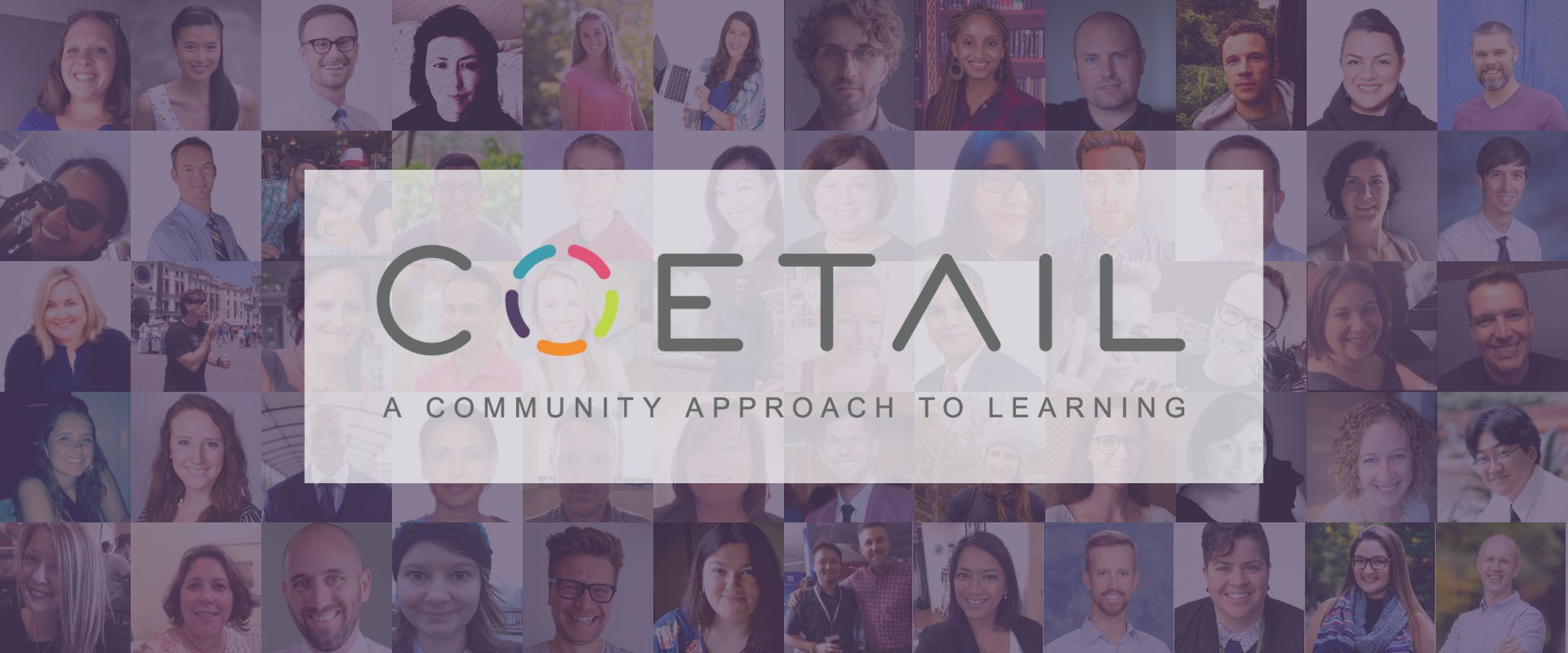 Our Next COETAIL Global Cohort
COETAIL is an academic year-long certificate program designed for educators ready to embrace innovative, technology-rich learning. COETAIL will empower you to leverage the technology you have to transform your practice in order to positively impact learning for all students. COETAIL embraces a community approach to learning through annual global cohorts that connect you with engaged educators, and supportive facilitators, around the world. Graduates of COETAIL are confident, risk-takers who know they can learn anything.
Join us on a journey to apply practical, research-based approaches to teaching and learning in a 2-semester certificate program. Our annual global cohort begins in September (enrollment opens in April). Join our mailing list to be the first to know when registration opens!
Our Global Cohorts Include Lots of Support!
You're not alone in this journey. One of the things our graduates say they appreciate the most is the support throughout the program.
Planning to use school professional development funds to join the COETAIL global cohort?
Need help with supporting docs like invoices or quotes?
Want to register a team?
A Facilitator for Guidance
You'll have the support of a cohort facilitator, who is also a COETAIL graduate, from start to finish!
Your Cohort
You'll be learning alongside educators in schools all around the world, just as passionate about making an impact as you are. You'll learn from them in their reflections, and get feedback and support from them throughout the program!
COETAIL Community
Our global community of educators is 1000+ strong! Our alumni are spread out all over the world and are just a tweet away.
Online Support
We're always here for you, whether it's through a quick message in our Slack group, a more in-depth conversation via email, or a real-time virtual conversation. Throughout COETAIL, you will get the support you need to make an impact on your professional growth!
9 Months, Unlimited Connections, 1 Learning Journey
September 2023 – May 2024
Program Options
Choose the credit option that best fits your professional needs!
COETAL Global Cohort
Designed by, and for, educators and grounded in the ISTE Standards for Educators, COETAIL participants become empowered professionals and learning catalysts in an authentic, practical, project-based learning environment.
Value: $9550
Your Price: $3050
** 100% online
** Optional live virtual meetups
** Dedicated facilitator
** Completion Certificate for 250 hours of Professional Development
Perfect for learners who enjoy the community interaction and accountability of a group cohort model.
COETAL Global Cohort w/ Credit
Need credits to re-certify but don't want any additional work? Receive a COETAIL certificate of completion as well as 16 PD units from the Teachers College of San Joaquin or 21 quarter credits from Heritage Institute in conjunction with Antioch University.
Value: $13,550
Your Price: $3,850 – $4,220
Includes everything in COETAIL as well as…
**  Continuing education credits through Teachers College of San Joaquin or Heritage Institute
Perfect for learners who want to receive credits for renewing professional teaching certificates.
Learn more about the COETAIL program with our free download!
Do you wonder what it might be like to experience online learning from a student perspective?
Do you want to feel more connected to other educators around the world?
Has your classroom been polarized by social media and bias?
Are you looking to gain the skills needed to be successful as an educator in an online or hybrid learning environment?
Are you ready to take the next step in leveraging the technology available in your physical or virtual classroom?
Download the program overview for details about our 5 courses, dates for our upcoming cohort, and quotes from recent COETAILers!