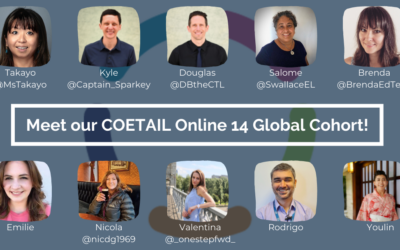 Calling all COETAIL alumni! Have you met our Online 14 global cohort yet?! They're currently in the middle of Course 2 and rocking their COETAIL journeys! Next week, Boramy & Ryan (our cohort facilitators) will host the cohort's second live hangouts, and we'd love...
read more
REGISTRATION FOR THE ONLINE 14 GLOBAL COHORT OPENs ON October 18, 2021
Early bird registration opens in...
Program Dates, Course Descriptions, Credit Options